Top of the morning to ya! Want to participate in copious amounts of Guinness, Whisky and getting absolutely fluthered? Grab your "oul fella or oul wan" have the hats and wigs at the ready and join in the craic this March at the many events and Irish themed pubs & bars this St Patrick's Day!
St Patrick's Weekend at Punch Tarmey's
Punch Tarmey's, Cain's Brewery, 31 Grafton Street, Liverpool
Friday 15th March – Sunday 17th March 2019
Celebrate the official feast day of the patron saint of Ireland and drink the bar dry at the venue luckier than a four-leaf clover, Punch Tarmey's! The Irish pub in the heart of Cain's Brewery Village will be providing a weekend full of live music, games, giveaways and so much more.
With so much planned and more Guinness flowing than the River Mersey, you will be pleased to know this event is totally FREE!
Liverpool St Patrick's Day Parade 2019
Great Orford Street, Liverpool
Sunday 17th March 2019
Wave and cheer this Paddy's Day when the Liverpool St Patrick's Day Parade takes to the streets of the city on Sunday 17th March! The line-up boasts artists such as the Liverpool Katumba Drummers, Erne Emerald Flute Band, Cambria Drum Band, Manchester Community Pipe Band, Fianna Phadaig Pipe Band plus other performers for this special day celebrations.
The parade will also have floats and lorries with dancers and music for all to enjoy! The event will run from 12.00pm-3.00pm at Great Orford Street and will be bringing that little bit of Ireland to the city.
Liverpool St Partick's Day Night After Parade Event
Grand Central Hall, 35 Renshaw Street, Liverpool, L1 2SF
Sunday 17th March 2019
After the parade has long gone, continue the Irish spirit at the Grand Central Hall for the Night After Parade Party! Who says you need to be in Ireland to indulge in some Shamrocking antics?
Doors open at 2.30pm, with music starting at 3.00pm, music will include a host of acts including Conleth Mcgeary, Damien Quinn, Shea Doolin, Cathy Carter and the Liverpool Irish Flute Band.
Tickets are priced at £5.00 (plus BF) and is set to be the biggest St Patrick's Day celebrations in the city!
For further information and tickets visit www.eventbrite.com
Paddy's Day Weekender
Camp and Furnace, 67 Greenland Street, Liverpool, L1 0BY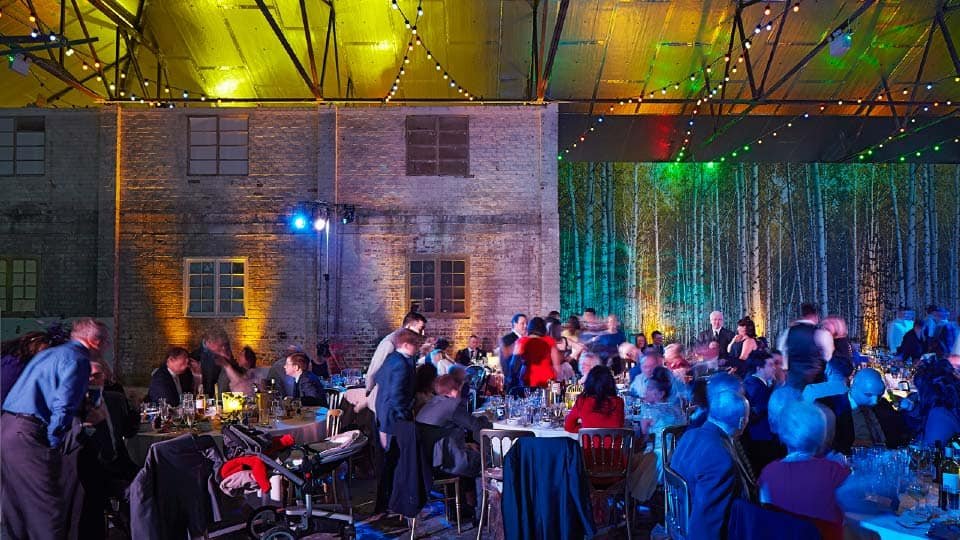 Saturday 16th March – Sunday 17th March 2019
Are you ready for a jam-packed weekend full of frolics and shenanigans? Then the luck of the Irish is heading to the Camp and Furnace with their Paddy's Day Weekender extravaganza!
Boasting 2 BIG DAYS! 6 Massive events! celebrate in style with Paddy's Ulster Fry, Paddy's Day Party and Paddy's House Party from morning to the early hours this March!
Ticket prices range from £11.00 (plus BF) – £16.50 (plus BF) for the various events throughout the day, minimum age 18.
For further information and tickets visit www.skiddle.com/whats-on/Liverpool
St Patrick Day Weekender 2019
Baltic Market, Cain's Brewery, Liverpool
Thursday 14th March – Sunday 17th March 2019
Offering us all Shamrocks, Shenanigans and Showers of Guinness! The Baltic Market will be shin digging their way into some St Patrick's Day fun this March.
Bringing that little bit of Dublin to the Baltic Triangle, this massive event will be spread over four days celebrating all things Paddy! The festival will be full to the brim with themed food, gallons of Guinness and live music all weekend long.
With a dedicated Guinness bar, pop up Jameson Irish Whisky bar and a great selection of Irish gins, let's get this party started!!
Thursday and Friday are FREE, Saturday and Sunday £3.00 entry on the door.
St Patrick's Day at O'Neill's
O'Neill's Liverpool, 68 Hanover Street, Liverpool, L1 4AG
Sunday 17th March 2019
Known as the home of St Pats, O'Neill's will be throwing the best St Paddy's Day Party this March! Expect epic music, live sport, fancy dress and one craicing atmosphere while celebrating and toasting a pint of the black stuff to the beloved patron saint of Ireland!
The drinks will be flowing and with some unbeatable offers on food and drink, we say let the shenanigans begin. Whether you will be downing glasses of Jameson's or swigging Magners with your Guinness hat and green wig on, O'Neill's have got you covered this Paddy's Day.
To book a table and avoid disappointment visit www.oneills.co.uk